Posts: 8
Joined: Fri Nov 06, 2015 10:18 pm
Okay, here is a "final" of the old man image. As final as art ever is I guess, haha.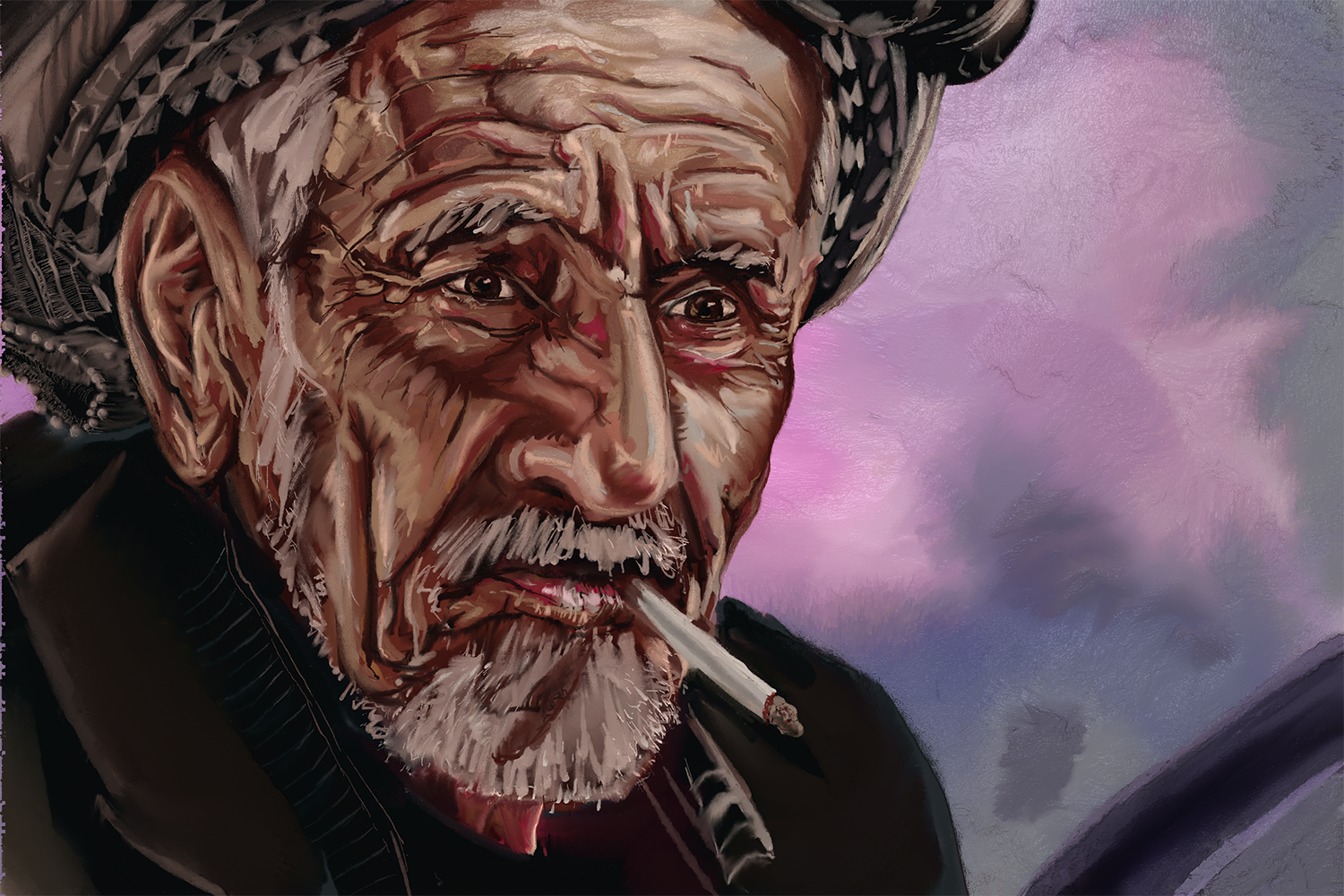 I was working on a sketch yesterday, but when I went to save it crashed. Oops! EXCEPTION_ACCESS_VIOLATION. Guess you're stuck with this drawing for now.
Taron, have you seen this before? Is there any way to send you a crash log or dump?
I've since disabled UAC on my account which can sometimes be a cause, so hopefully we won't see that again!
Also, a weird thing was happening for me with this file. In addition to the weird patterned paint deletion you can see on the left edge of this sketch, my first stroke of the file would propagate a similar pattern of deletion across the whole canvas originating from my brush location. This would happen only right after opening the file, and whenever I would make a stroke after doing an Undo. I worked around this by making another layer where I would always do my first strokes. If it helps, I can send you a screenshot of what happens.
PC Specs:
Processor: AMD FX 8350
Graphics: AMD Radeon R9 Fury
Motherboard: ASUS Crosshair V Formula Z
RAM: 16GB DDR3
OS: Windows 10