Posts: 437
Joined: Tue Apr 01, 2014 5:01 pm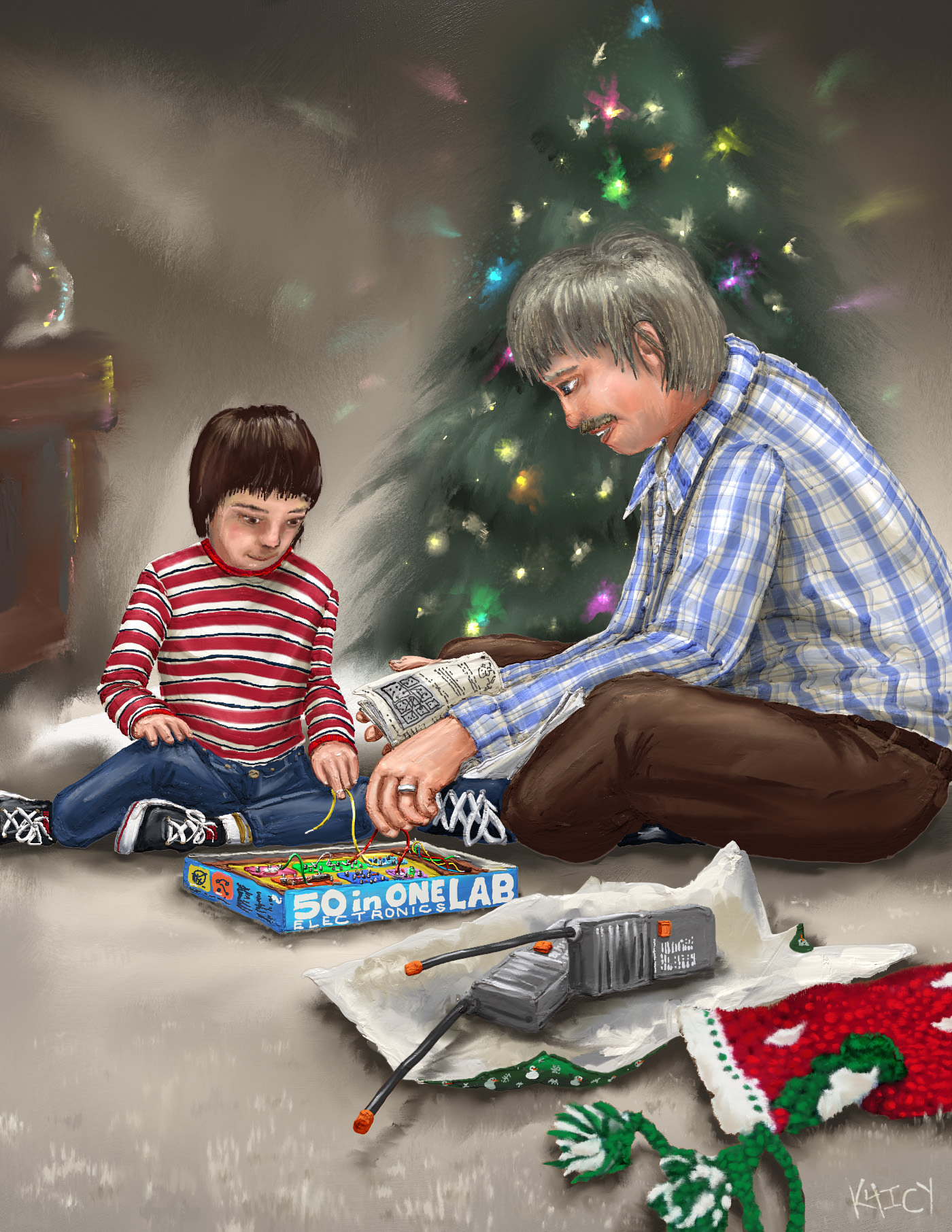 I had to share this!

"Christmas Memory"
Yes, I know, a little early for Christmas but I have to get the cover art for my newsletter out of the way.
I've still got 1/3 of the page at the bottom to paint, but this portion is more important.
It's a rendition of my late father introducing me to electronics with this kit one Christmas day when I was 8 or 9.
I remember how excited I was to try it out and to this day I'm an avid electronics enthusiast and radio operator.
The entire painting is 100% Verve, except I did use a very rough pencil sketch for layout and other eye-balled examples and the rest is from memory...
I have no (or very very few) available photos of me or my dad from my childhood.
I started this one a 5 pm (est) today and it's now about 9 pm. The plaid and lighting details were done with the help of Verve's (+) and (-) layer attributes.