Posts: 1
Joined: Wed Feb 12, 2020 3:16 pm
Hi, I've been following along with some of the demos on youtube and trying to paint the same things. I've got a bit stuck trying to paint leaves in the same way, though.
https://www.youtube.com/watch?v=PBO2hNv_tTE?t=1788
here's a timestamp to what I'm struggling to replicate.
How do you make that custom brush shape then reuse it over and over to draw leaves? I can't follow what settings you're changing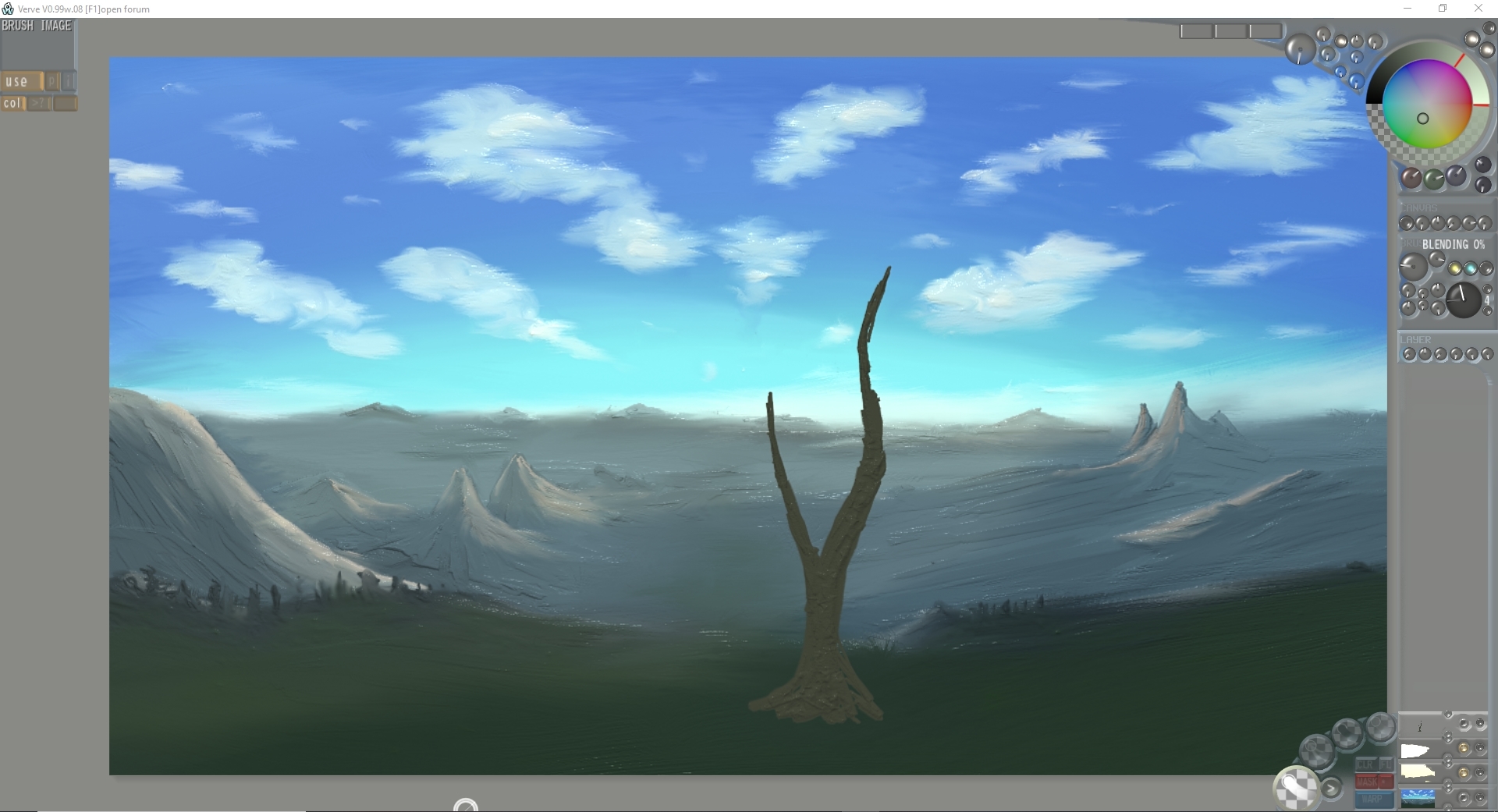 Here's what I've got so far on my first attempt using Verve! It's very fun to use and I think I've got the hang of the basics.