Posts: 443
Joined: Tue Apr 01, 2014 5:01 pm
This one is for my 9 yr old...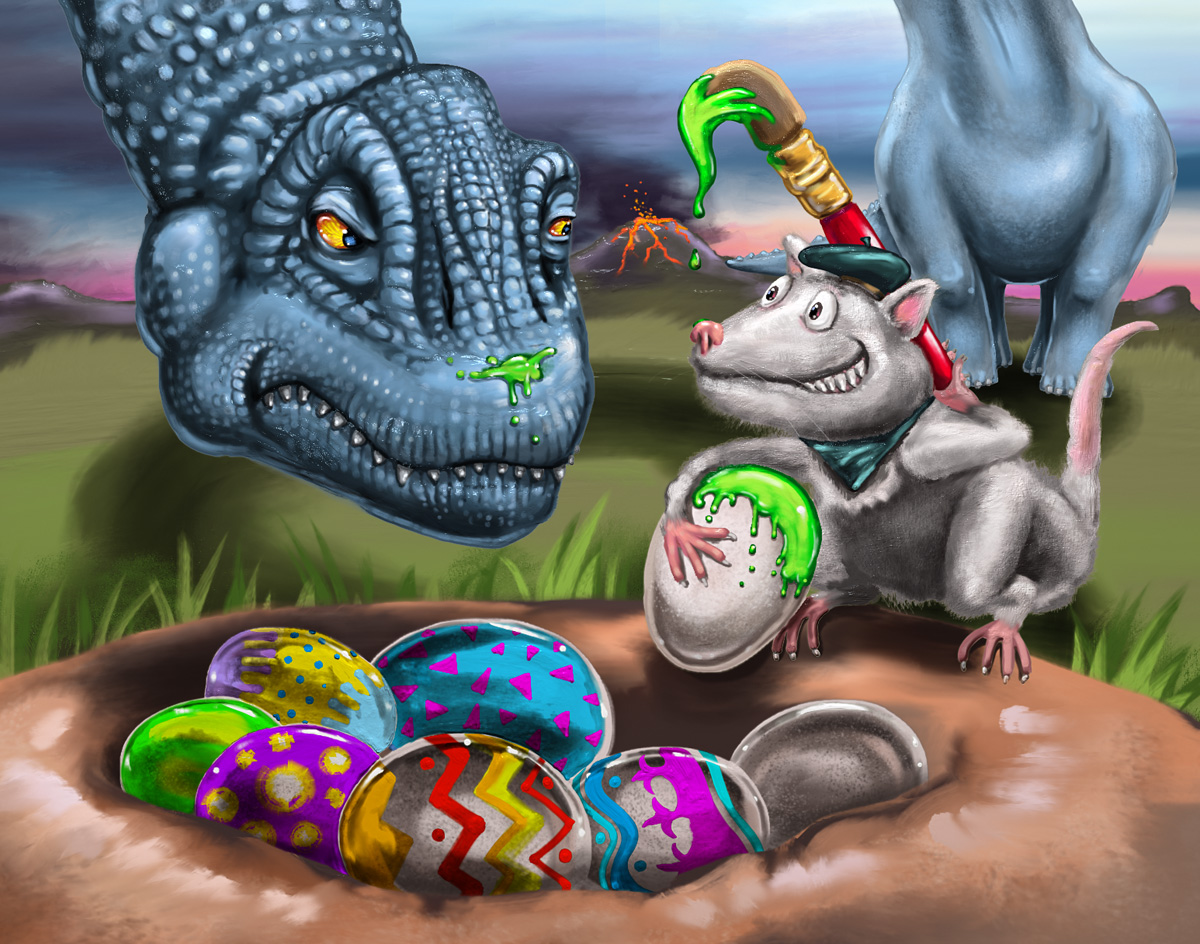 "Caught In The Act"
Her favorite dino is a brachiosaurus (one of the largest) and the layout is per her suggestion. (including the French artist apparel)

Though, this giant Jurassic mama-to-be is a vegetarian, it wouldn't take much to squash that mischievous mammal into a prehistoric pancake.

I put about five hours into it over the last few days.